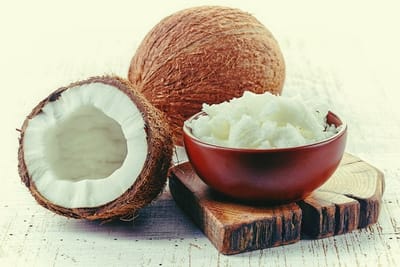 Naked Niceties strives to give everybody the skin they deserve.
Everybody needs to be pampered at times and our 'Spa in a Jar' scrub does just that.
Whether it's a gift for that someone special or a treat for yourself, just because you deserve it, there's a scrub to suit you and your lifestyle.
Naked Niceties is a bit different from many scrubs on the market. We don't want the love to end once you've used up the product, so all our scrubs come in reusable and recyclable packaging. Choose from coconut shell bowls with crafted coconut spoons or bamboo lidded glass jars with cute wooden ladles. All of which can be used time and time again. Use them to make candles, store jewellery, add pot pourri or even just buy a scrub refill from us at a reduced cost.
Whatever you choose its a win win situation with Naked Niceties.
We just love to use organic and natural ingredients. Our butters and oils are perfect for softening and soothing tired or dry skin. Our pink himalayan sea salt contain minerals that exfoliate away any rough patches. A full list of our ingredients and their benefits can be found on 'Our Ingredients' page.
We really appreciate you checking out our website and just know you will find the perfect blend.